Boost Your Business Efficiency with Monday.com: A Comprehensive Task Management Solution
In today's fast-paced business environment, companies need efficient task management solutions to stay organised and productive. Enter Monday.com, a powerful work operating system (Work OS) designed to help businesses streamline their workflows, enhance collaboration, and optimise their processes. In this blog, we'll explore the key benefits of Monday.com, including its user-friendly interface, robust collaboration features, and seamless integration capabilities, to help you understand how this cutting-edge platform can revolutionise the way your business operates.
1. User-Friendly Interface for Quick Onboarding and Adoption
Monday.com Provides Easy Navigation and Customisation
One of the standout features of Monday.com is its intuitive, easy-to-use interface, ensuring that your team can quickly learn and adopt the platform, reducing the learning curve and maximising productivity. The platform offers visually appealing and customisable boards, making it simple for users to organise tasks, set priorities, and monitor progress.
Drag-and-Drop Functionality
Monday.com's drag-and-drop functionality allows users to effortlessly rearrange tasks, columns, and boards, streamlining project management and making it easy to adapt to changing priorities.
2. Robust Collaboration Features to Streamline Teamwork on Monday.com
Centralised Workspace
Monday.com excels in facilitating seamless collaboration among team members by providing a centralised workspace where users can create, assign, and track tasks, set deadlines, and monitor progress in real-time.
Enhanced Communication
With features like @mentions, comments, and file sharing, teams can communicate effortlessly within the context of each task, ensuring everyone stays on the same page and minimising the need for lengthy email threads or constant follow-ups.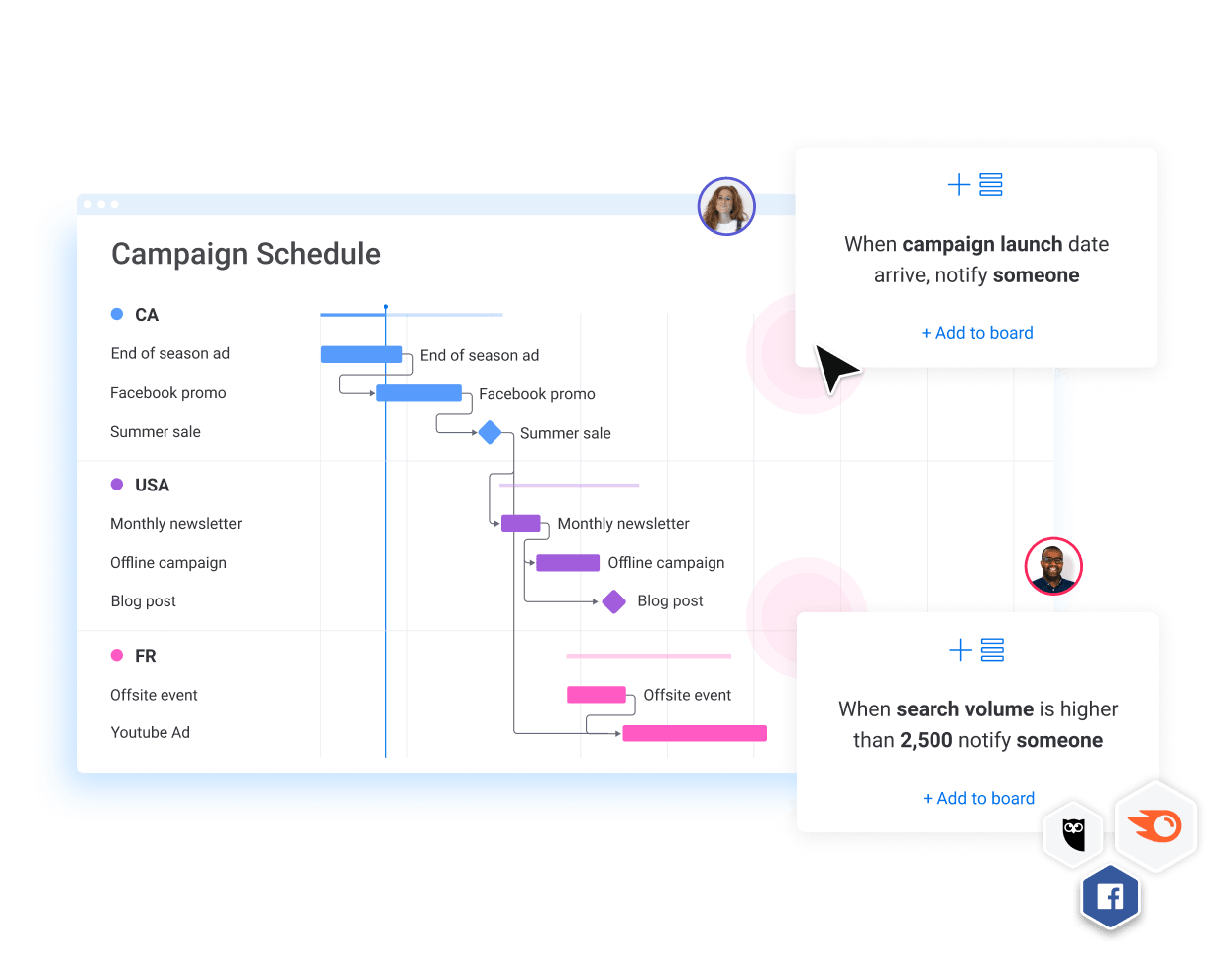 3. Flexible and Customisable to Suit Your Business Needs
Board Templates and Column Types
Monday.com is highly adaptable, offering various board templates, column types, and automation to customise the platform to match your unique workflows, project types, and team structures.
Scalability
This flexibility ensures that Monday.com can grow and evolve with your business, supporting your changing needs over time.
4. Monday.com Seamlessly Integrates with Popular Third-Party Apps
Wide Range of Integrations
Monday.com integrates with a wide range of third-party applications, such as Slack, Google Drive, and Microsoft Teams. This seamless integration allows users to streamline their workflows and improve productivity by consolidating tools and reducing the need to switch between multiple platforms.
Unified Work Environment
With Monday.com's extensive integration capabilities, you can create a unified work environment that caters to all your team's needs.
5. Powerful Reporting and Analytics for Data-Driven Decision Making
Customisable Dashboards and Charts
Monday.com offers robust reporting and analytics features, enabling teams to gain valuable insights into their performance and make data-driven decisions. With customisable dashboards, charts, and reports, users can track project progress, team workload, and other key performance indicators (KPIs) at a glance.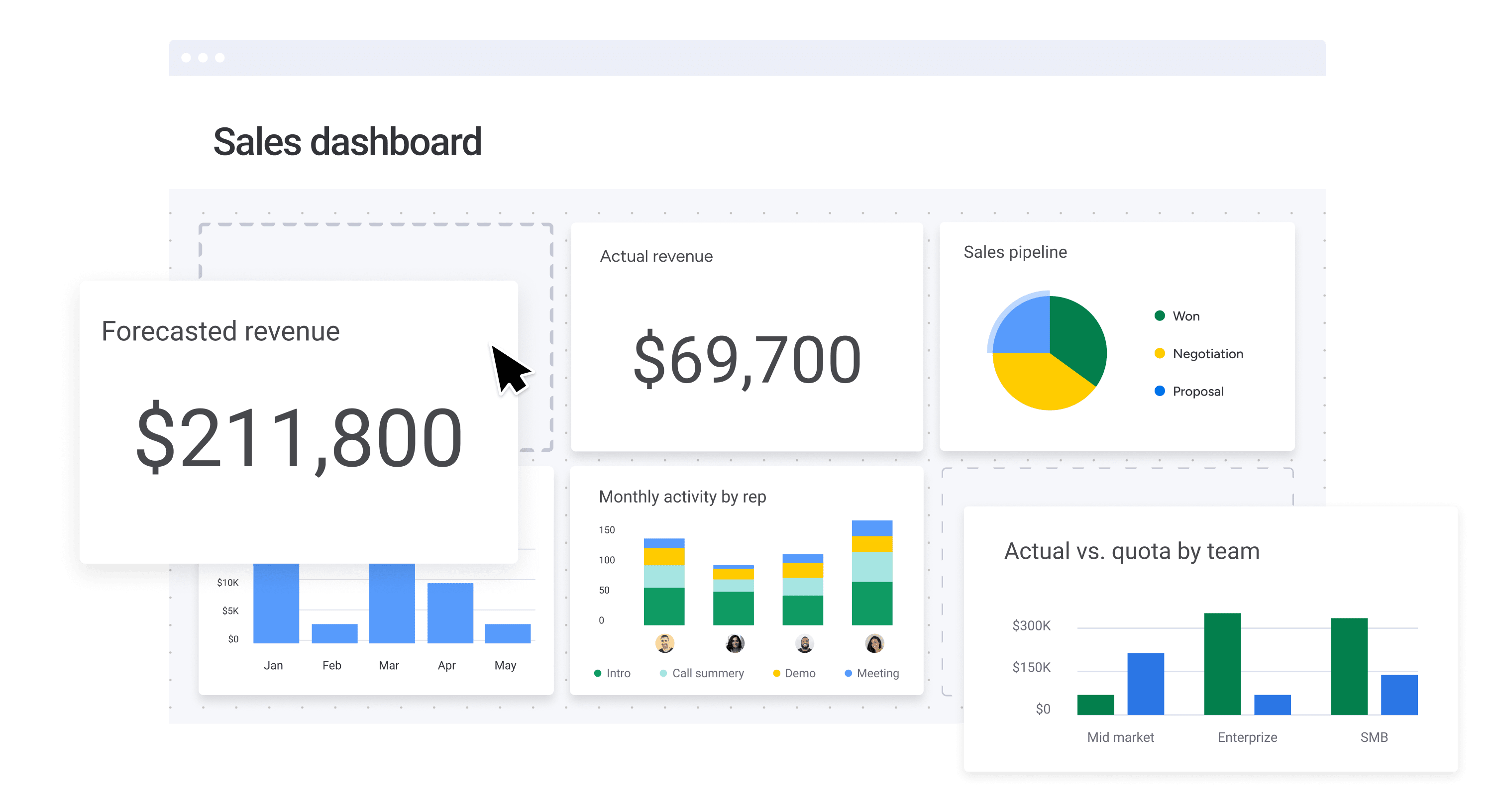 Continuous Process Optimisation
These insights help identify areas for improvement and facilitate continuous process optimisation, driving better results and business growth.
Conclusion:
In conclusion, Monday.com is a versatile and powerful task management solution that offers a wealth of benefits to businesses of all sizes. With its user-friendly interface, robust collaboration features, customisability, seamless integrations, and insightful reporting capabilities, Monday.com can significantly enhance your team's productivity and help your business thrive in today's competitive landscape.