KräftigLED Australia is a leading LED lighting company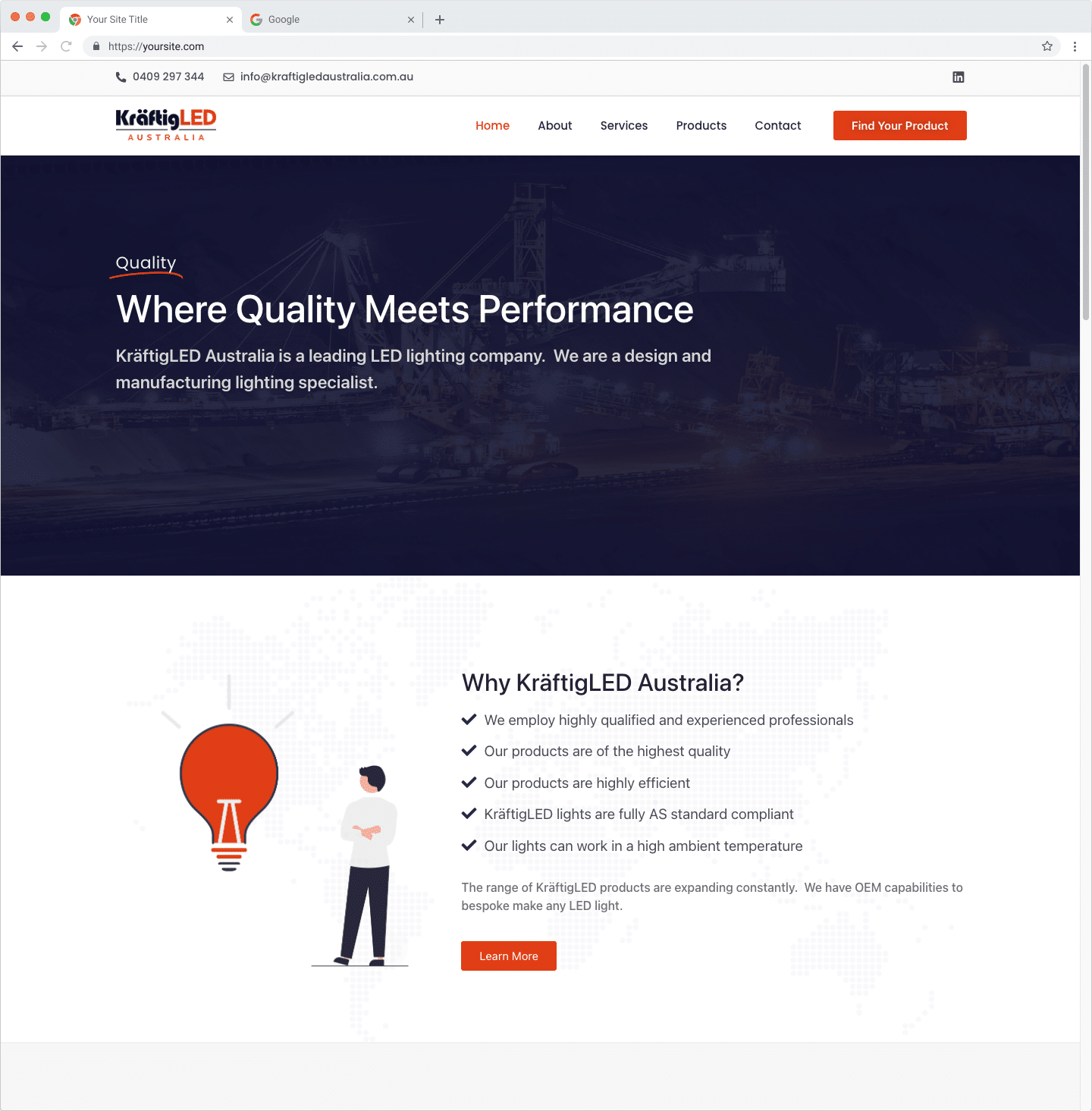 Perth's leading LED light specialists
KräftigLED Australia is a LED Lighting Supply Specialist that works to support all the stakeholders in the market. Their purpose is to assist clients, designers, and contractors to provide quality lighting installation to the client's requirements while considering the energy efficiency of the overall built environment.
LED Lighting Services - The KräftigLED Approach
KräftigLED are committed to empowering project stakeholders to make informed, practical, responsible and sustainable decisions for their building project requirements. Their team has multi services engineering experience in the design and construction of small, medium and large-scale projects across all sectors in Australia, UK, Ireland and Europe. They bring the experience to every project for the benefit of all stakeholders.
Engineering Services & Support
Calculations
Simulations
Product Proposals
Specification Support
Technical Submittals
Revit Families
Samples / Mock-Up
Procurement
Logistics
Budgeting
Product Development
Prototyping
Manufacturing
Tests & Certs
Training
Install Support
Handover Manuals
Aiming
Hands-On Corrective
Measures