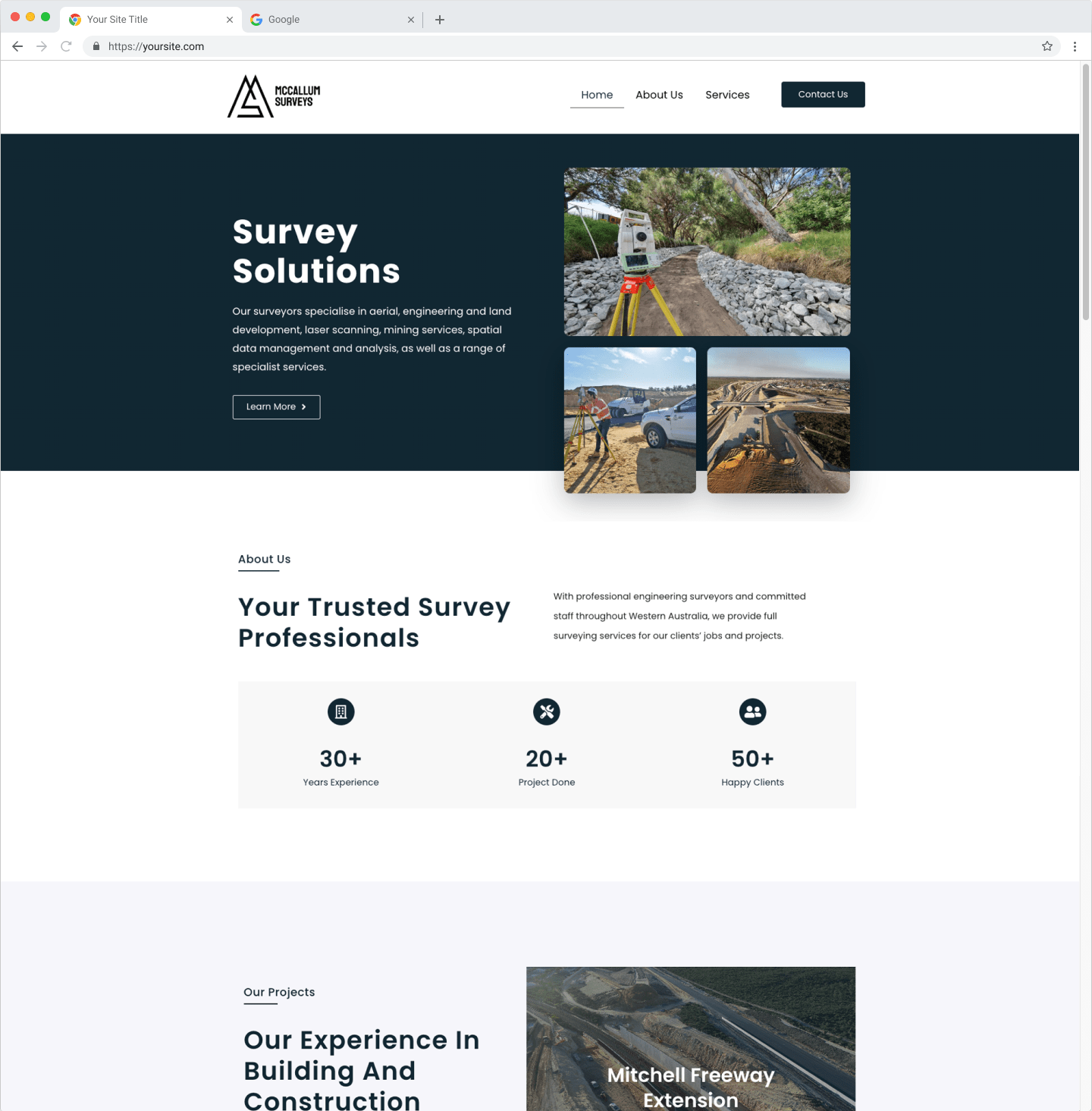 Your Trusted Survey Professionals
Their surveyors specialise in aerial, engineering, and land development, laser scanning, mining services, spatial data management, and analysis, as well as a range of specialist services.
Surveying services are carried out to guide the construction of new structures or buildings. They also provide the necessary reference marks and measurements to ensure that the projects are completed on time.
Road And Rail Infrastructure
Our experienced and skilled surveying professionals deliver high-accuracy works carried out in an efficient manner. This involves working closely with other team members to ensure that projects are delivered on time and within budget.
Cadastral, Building And Structural Surveying
McCallum Surveys provides a concise, efficient measurement for the effective continuation of works. They have extensive experience working with leading construction companies, they understand the challenges involved with keeping production targets on track, as well as problem-solving along the way.