Australia's Tyre Management company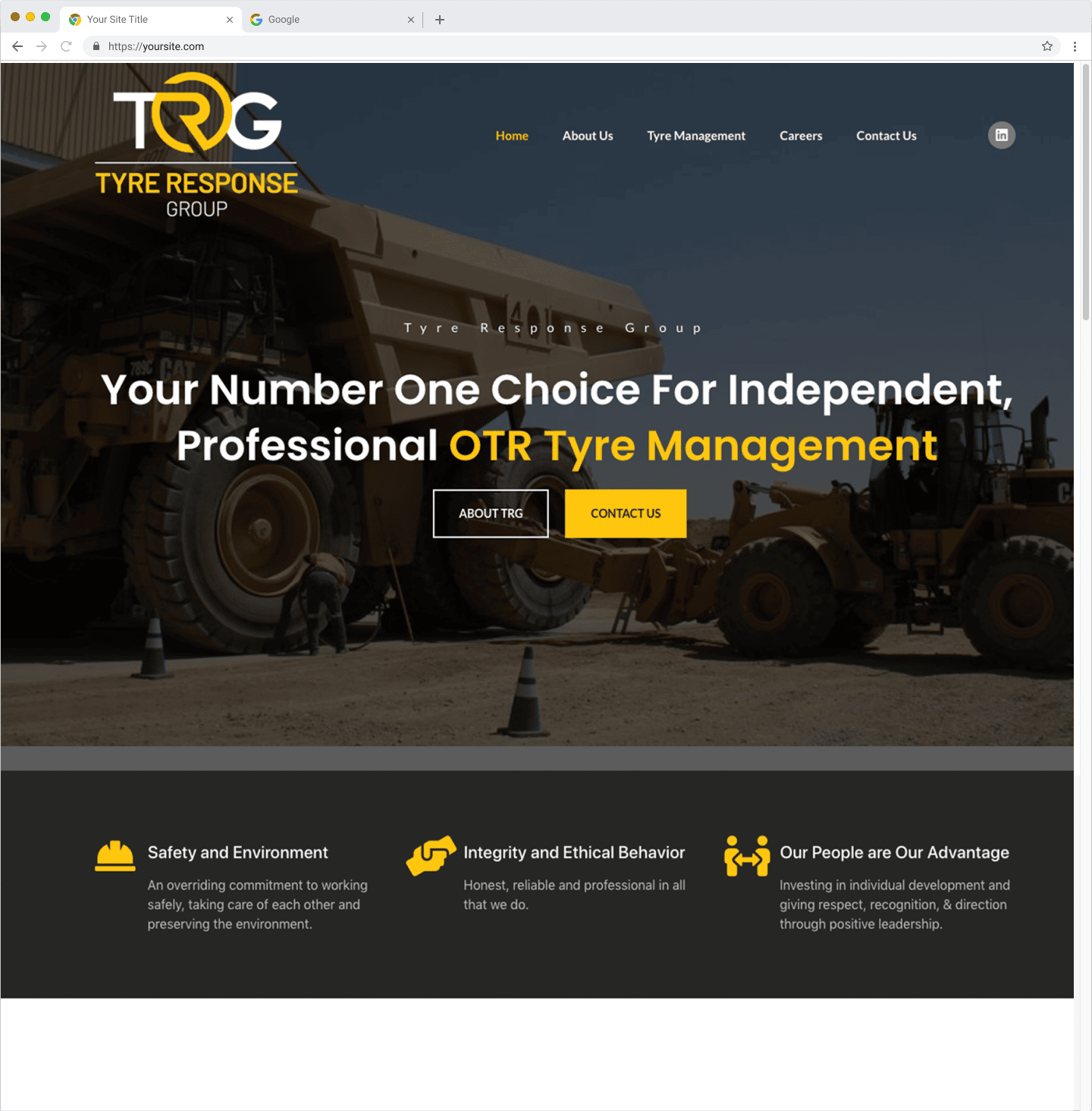 TRG Providing World-Class Tyre Management
With a team of highly skilled professionals, Tyre Response Group will partner with clients to achieve specific cost and productivity targets. Its total independence from any tyre manufacturer means clients only get the very best tyre for the job.
It then gets to work, extracting maximum value from that tyre by providing world-class tyre management. Tyre Response Group will do everything in its power to reduce clients' total cost of tyre ownership, safely. That is its guarantee.
Backed by a leadership team with over 100 years of industry experience, TRG is built on the back of hard work and a strong safety and performance culture. Completely independent of any tyre manufacturer and determined to do things better than the rest, its vision is to be the industry leader in Off-The-Road tyre management and maintenance services. 
TRG's mission is to deliver a best-in-class tyre management service to its clients, adding value to their business through rigorous safety and environmental management, driving productivity and asset optimization, and providing a positive working culture for its people. It believes its employees are its greatest asset and backs that up by sharing its success with them through an innovative employee share scheme. 
This allows it to attract and retain only the very best tyre technicians, providing an on-site workplace where its people are motivated to do the job well and more importantly, safely. Outstanding customer service and delivery are what TRG strives for. It is a company created by tyre people for tyre people.
Tyre Response Group Services
Contract Labour
TRG can offer direct labour for tyre fitting and supervision. With their knowledgeable, experienced manpower they can mobilise teams quickly, effectively and professionally.
Full-Service Tyre Management
TRG will develop a tailored tyre management solution for your sites providing a cost-effective method for delivering on expectations. Services include technical studies, reporting and database provision.
Consulting
Whether setting your procurement strategy, optimising your supply chain logistics, conducting site audits or managing your third-party vendors, TRG can support you with its experienced consulting services.